Excellent location in Fuerteventura, just 5 minutes walk from the beach of Caleta de Fuste. Close to leisure areas, bars, restaurants and shopping center.
Upon arrival, a bottle of water awaits you as a welcome gift. Exclusive discounts on our website. Special offer for Canarian residents. Free Wi-Fi in all common areas.
Enjoy advantages for booking on the official website such as: Direct Payment at the Hotel, No Management Fees, the Best Online Price and Much more!
OFFER FOR RESIDENTS
Are you a Canarian resident? Take advantage of our unique offer for you.

Get an additional 5% discount if you book through our website.
Book here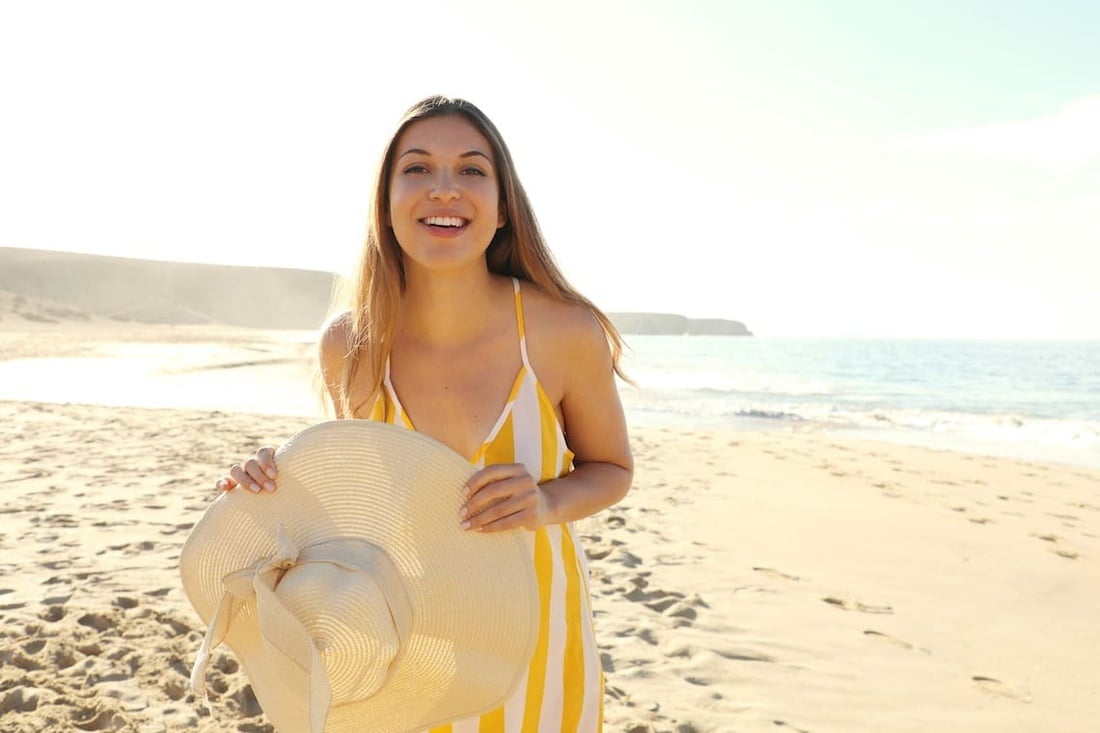 EARLY BOOKING OFFER
15% OFF
Anticipate, book your vacation in advance; and get a bigger discount on your reservation. Stay longer and pay less!
Book here
BE SURPRISED WITH EVERYTHING
THE HOTEL HAS FOR YOU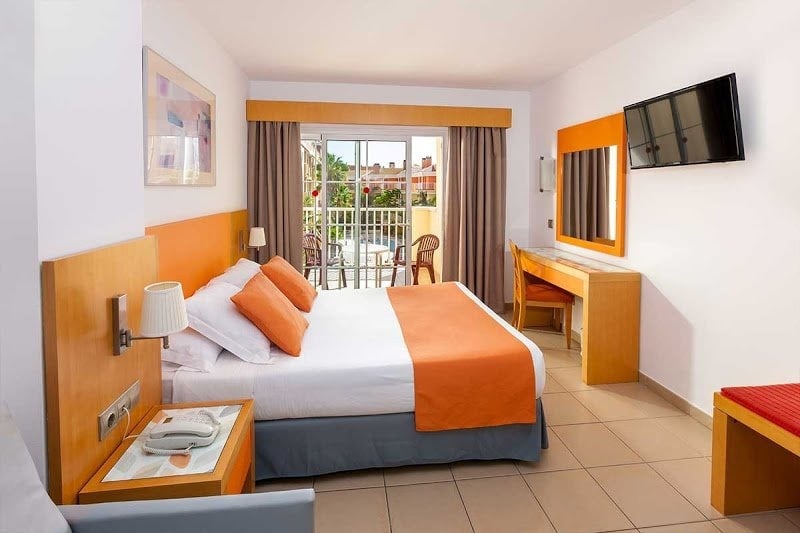 DOUBLE

ROOM
An area of 22 m2 and a terrace with tables and chairs from which you have views to the outside are the main features of these rooms. With the possibility of accommodating 2 adults + 2 children.
Room size 22 m²
This room has a balcony with views of the pool or the complex, air conditioning, 2 single beds that can be joined, 1 sofa bed and a fully equipped bathroom.
In the private bathroom:
Hair dryer
Bath or shower


Towels


Views to:
Room equipment:
Safe
Telephone
Air-conditioning
Balcony
Desk
satellite channels
flat screen tv
Tile / marble floor
Alarm Service
Wardrobe
Sheets
Access to upper floors by elevator
Access to upper floors only by stairs
Coat rack
sofa bed


Smoke policy:
no smoking
from €40/Night
Book here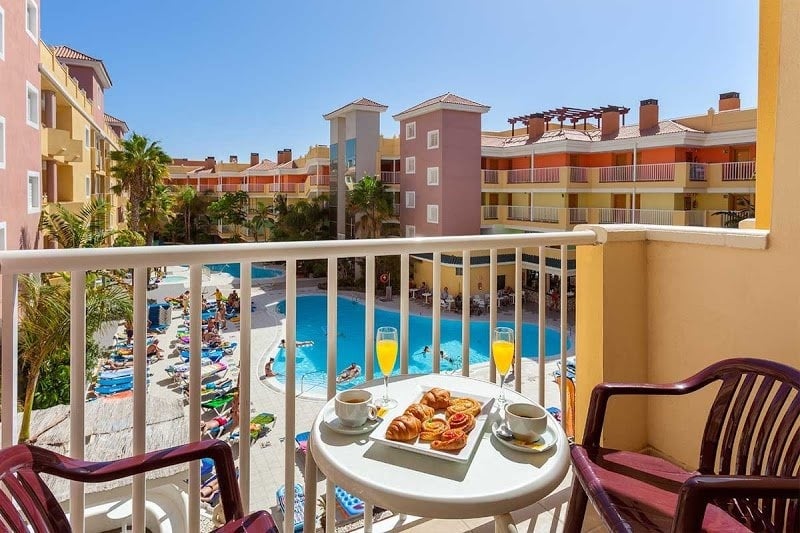 TRIPLE

ROOM
These rooms can accommodate up to 3 people and are perfect for families.
Room size 30 m²
This room has a balcony with views of the pool or the complex, air conditioning, 2 single beds that can be joined, 1 sofa bed and a fully equipped bathroom.
In the private bathroom:
Hair dryer
Bath or shower


Towels


Views to:
Room equipment:
Safe
Telephone
Air-conditioning
Balcony
Desk
satellite channels
flat screen tv
Tile / marble floor
Alarm Service
Wardrobe
Sheets
Access to upper floors by elevator
Access to upper floors only by stairs
Coat rack
sofa bed


Smoke policy:
no smoking
from €52/Night
Book here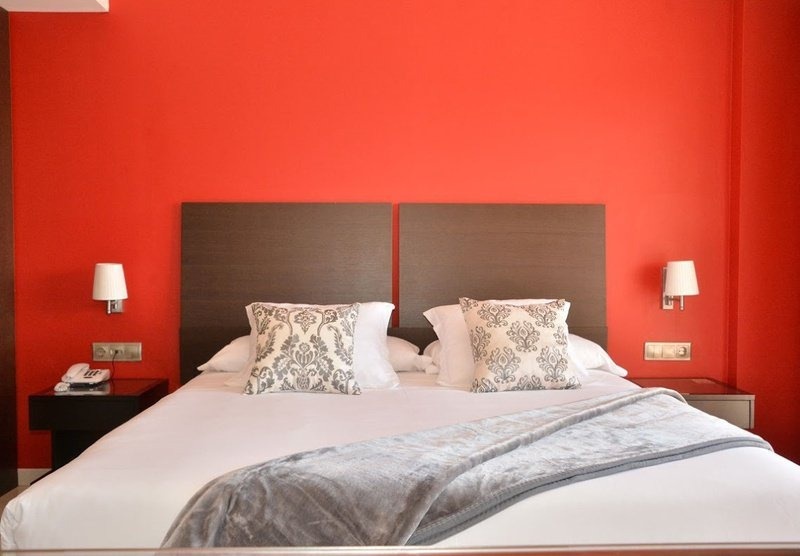 JUNIOR

SUITE ROOM
The Junior Suite room is designed to give you more comfort and space during your stay at Hotel Chatur Costa Caleta.
Unlike the standard rooms, the Junior Suite are more spacious rooms and are approximately 44m2. They have a seating area, a flat-screen TV, a larger wardrobe, a fridge and a complete bathroom with a bathtub and a bidet. In addition, the client is offered a welcome detail on arrival.


Room size 44 m²
The Junior Suite room is designed to give you more comfort and space during your stay at Hotel Costa Caleta. Unlike the standard rooms, the Junior Suite is larger and has approximately 44m2. It has a seating area, a flat-screen TV, a larger wardrobe, a fridge and a complete bathroom with a bathtub and a bidet. In addition, the client is offered a welcome detail on arrival.
In the private bathroom:
Hair dryer
Bath or shower
Towels


Views to:
Room equipment:
Safe
Telephone
Air-conditioning
Balcony
Desk
satellite channels
flat screen tv
Tile / marble floor
Alarm Service
Wardrobe
Sheets
Access to upper floors by elevator
Access to upper floors only by stairs
Coat rack
sofa bed


Smoke policy:
no smoking
from €52/Night
Book here
TAKE A LOOK AT
OUR HOTEL AND DECIDE TO COME
Opinions What our clients say
Just loved this hotel so much
"We was just so pleased with the hotel. The staff were brilliant, everyone was in great moods all the time, always willing to help and go above and beyond. The entertainment was all throughout the day and they had something on every night. The activities are for everyone to get involved and perfect for meeting other people which improved our holiday experience even more.

We'd love to give special credit to entertainer Gianni and bar staff Rachid for just making our time here so memorable. The food was lovely and they had a special option every night as well as having the standard all inclusive buffet. The soft drinks were the official brands for all inclusive which I massively appreciated. There's plenty of sunbeds and the pool is lovely and clean. The rooms are modern and cosy, they was cleaned very often. The only down side was the roof top not being open as we was not informed of this before our stay and we was looking forward to it a lot. However, we know they are working on it and we do plan to come back one day and hope it will be open by then. ."
PJBarton-65
5/5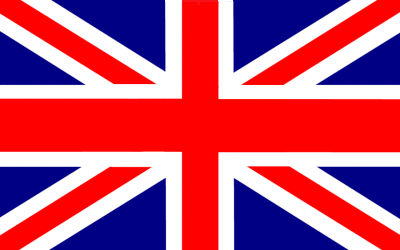 September 2023
Perfect
"I'm here at the moment and after reading some reviews prior to my arrival, I was anxious. Fortunately, so far my experience has been great. Room is clean has everything we could need (aside from a fridge) room and bathroom are spacious, air conditioner works and the shower is great. There is entertainment on most nights. You have to put towels down rather early if you want a lounger by the pool, we missed out a couple of times however there's plenty of seating areas around the pool also. The hotel is large and busy but so clean. All the staff are friendly and helpful.

The drinks are pretty good. Cocktails on all inclusive and strong enough for you to know you've had a drink.

Food is great. We all know that all inclusive is a hit or a miss and can get repetitive however there's LOTS of choice. We usually go out to eat in the evenings when we go away however we haven't done that here yet as the food is lovely, the meat dishes are cooked right in front of you. There's plenty of bars and restaurants nearby as is the beach. We went to Oasis Park which was free with our holiday and the bus was free also. It was fun but exhausting. It's a lot of walking but plenty of seating areas.

Anyone with an upcoming trip who have read bad reviews and are a little worried (as I was) please be assured that it's a lovely hotel, very clean and the hotel staff are lovely."
194leeanneb
5/5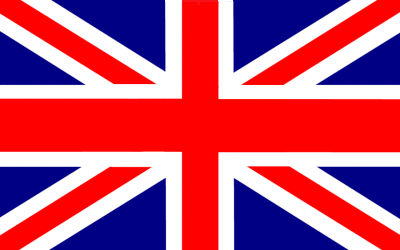 September 2023
Fantastic Hotel and Holiday
"Great Hotel. From check in to check out, everything was perfect for a week in the sun. Our first time here but definitely not our last. Food choice was good always plenty to choose from with plenty drinks available to suit. A heated pool was also a bonus at this time of year. Staff and entertainment team were the best."
ChristinecS8441PY
5/5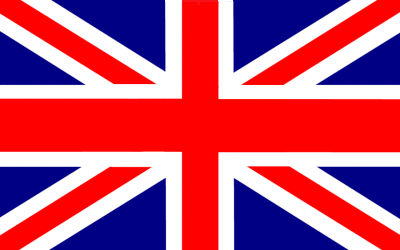 March 2023
Lovely hotel.
"For a 3star hotel this hotel was brilliant! The staff all couldn't help u enough, they were fantastic and friendly. We had a beautiful room with pool view and it's lovely on evening all lit up. The food was good, the cocktails were nice only disappointment was the terrace part was closed but we still had a fantastic holiday in this hotel and would definitely stay here again."
Louise M
5/5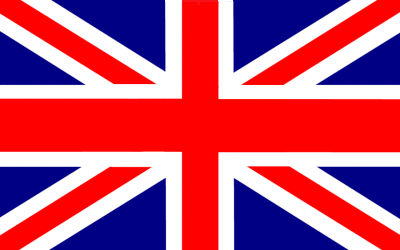 June 2023
Perfect Hotel
«Hands down this is the best 3 star hotel I have stayed in. We only stayed for a week all inclusive however our room was cleaned and tidied 3 times! You could see staff making sure all bar areas were kept clean at all times. The food was delicious! Especially their salads which were the best. The room was a good size with a lovely pool view. The pool was freezing cold which was nice when its really hot and you need to cool down.

Its a 10min walk away from a lovely beach which has toilets and a bar plus the shops were close by as well. The evening entertainment was okay but it still kept you entertained. The hotel is only 20mins max from the airport which is great and you don't get disturbed by the planes. I would highly recommend this hotel.»
Trinderh
5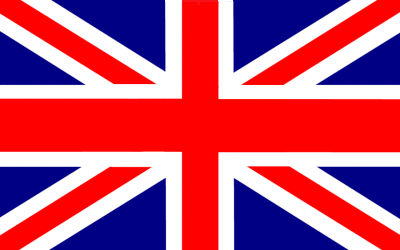 June 2023
Family friendly resort
«Thank you to the hotel management for respecting my preference to allocate our rooms together with a pool view. The option for our 22 month old granddaughter to be able to move safely between the two rooms is lovely.

The hotel food is much better than expected from some of the reviews. It is the normal food that is offered in most all-inclusive hotels. I would definitely say that the food options are of the same quality as some of the 4* hotels we have stayed in. We even had British bacon for breakfast, something I haven't seen very often in Spanish hotels.

The heated pools are a plus this time of year for adults and babies.

I'm not sure if it's because it's early season but there is no children's entertainment (mini disco) not much of a problem for us as our little one is ready for bed at 8.30pm.

There are bars and a lovely park for the under 5s within a 5 minute walk.

All in all a lovely relaxing family hotel and resort.»
helenpT4099PL
5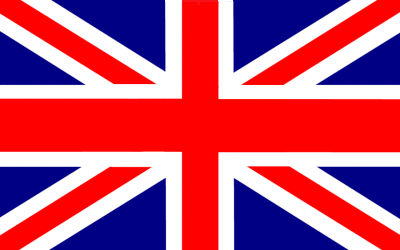 March 2023
Excellent Hotel Experience
«From the moment we arrived and was warmly greeted by the reception staff our holiday was assured. We previously emailed for a high room and received our wish by being allocated on the top floor overlooking the pool. The room was spacious and spotlessly clean. Our cleaner was always cheerful and helpful. The restaurant area was quite large and we never had a problem trying to find a seat. There is additional seating outside overlooking the pool. The choice of food was very good and never did we struggle to find something to eat. We generally ate late and there was plenty food choices available. If on the odd occasion food needed heating, two microwaves were available. A chef was always on hand to cook fresh meat and fish. The restaurant staff were always cheerful and helpful. The help yourself bar facilities worked well during the day and at nighttime the bar staff worked extremely hard to keep any queues to a minimum. As a result, we never waited more than a few minutes to get served. We hired a car for three days and this enable us a good look around some of the interior towns villages and other resorts on the coast. Overall a great holiday in Fuerteventura, made all the better by the excellent staff in the hotel. A big thank you to them for making our holiday so pleasurable.»
Rugbyleaguelover
5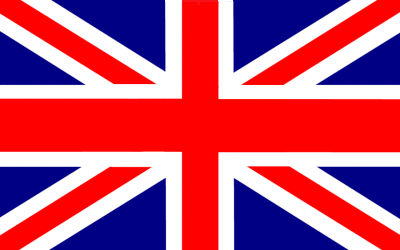 February 2023
EXCELLENT VALUE FOR MONEY!!
«Just back from a 10 night stay with my wife and extended family. It was part of a joint 30th birthday for sis in law and my wife's 40th birthday celebrations. I emailed the hotel a few weeks before arrival requesting a pool view and informing them of the birthday of my wife. I was emailed back saying they would try and accommodate my request. WOW! Not only did we get the pool view room there was also a welcome cake and a bottle of wine in the room on our arrival!!. The great service continued. The room was spacious and well appointed the food in the restaurant the best we've had in a 3 star hotel drinks nice and strong and every member of staff always on hand to help. If your looking for value for money then look no further. Will be visiting again very soon.»
Cudithjarmers
5/5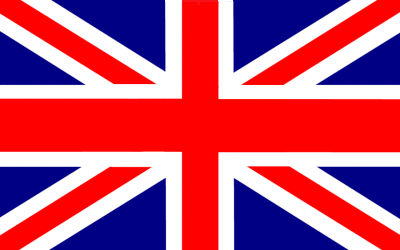 February 2023
Superb friendly hotel in ideal location for most places.
«Was transferred to this hotel as our first choice was closing for refurb,. But couldn't have been happier. This is a very friendly AI hotel, located 10 minutes walk from the beach and handy for shops and nightlife in Caleta. There was plenty of choice for food, although probably an issue if you go to lunch and dinner. Snacks were available most of the day, with huge choice. Drinks your standard local ones, but something for most tastes.

Swimming pool is the warmest we have ever had for an outdoor pool. There is not much sun around the pool and everyone fights over the rows of sunbeds in the sun for the majority of the day. The roof area is still closed, which is a shame,but they are still updating many rooms and areas. Rooms are quite small, as just contain beds, wardrobe,drawers and desk. Beds were very large and comfy. Downside is not having a fridge in the room or kettle. Think you can hire a kettle or take your own. You could get hot drink from early in the morning though, just have to go down and get one. Good early start for breakfast from 7.30 but evening meal was from 6.30, so quite late for early eaters. Entertainment in evening was limited, but Duo Nova and Sergey were excellent singers. Bar in evening was rather small and had to queue for drinks, as only one bar in evening. Must say, didn't encounter people overly inebriated or arguing, which was nice.

Gym was accessible from early and had a few working machines, only downside was the smell from drains, which seemed to build up throughout day. Stayed for 3weeks and thoroughly enjoyed our stay. Thank you all the staff at the hotel. Everyone works so hard and the place was spotless.»
Bargeegirl
5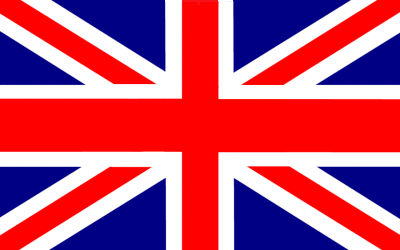 February 2023
New year get away

We had a lovely time. After reading reviews we expected very little. To be honest we didn't break the bank booking either. We arrived to be greeted by the most enthusiastic and friendly receptionist I've ever come across in my years of travelling. Actually all reception staff went above and beyond, they're a credit to the hotel. Restaurant wise, pretty surprised. Always something to eat. Friendly chefs and waiting staff. Always made a fuss of the children. My partner is coeliac and food was relatively well labelled and anything that wasn't the chefs were happy to confirm if they Co gained gluten.

The New Year's Eve gala dinner was a nice little touch. Only gripe about food was the snack bar ran out very quickly and left the children disappointed. No allergen labels here, not that my partner would have risked it due to cross contamination. Also be careful with the slush machine. Not sure it get used enough and my daughter was sick after using it. Animation staff are some funny guys. Tried their best. Made the activities good fun, especially the adult games; beer pong, shuffle board and water polo. Again they made a fuss of the children.

Bedroom clean and cleaners very thorough and lovely. Sun loungers that were in the winter sun were taken up very early. Didn't bother us plenty of others and we spent a lot of time in pool. We visited oasis park, there's a free bus from just up the road and the driver dropped us back at the hotel doors. Quiet little town but a park on every corner. Plenty of restaurants and shops. Very close to the main central. All in all one of the most friendliest staff hotels we have ever stayed at. Would return again as a cheap get away.
Lbarker89
4/5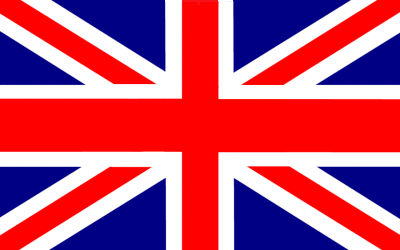 04/01/2023
Dec 2022
Had a lovely Christmas at this hotel. Stayed for a week with my husband. Hotel is spotless and food was lovely the main pool was heated which was great. Roof top pool was closed for refurbishment, but receptionist told us will be ready for March and I think this hotel would be even better when the roof top opens up, so therefore would love to return. Requested a pool view room which we got and room was spotless and plenty room and lovely balcony. Will defo return to this hotel and looking forward to seeing the rooftop poll .
debbierS7517SK
5/5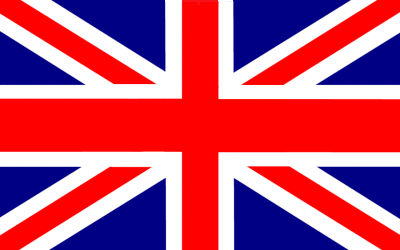 04/01/2023
Very good
Hotel was fine in an ideal location. We went all inclusive and were pleasantly surprised by the choice and standard of food after reading mixed reviews. One small gripe is the pools see little in the way of sun and the sunbeds which will be in the sun are 'claimed' despite many lying empty other than a towel on them all day. Would stay again.
donniemaclean
4/5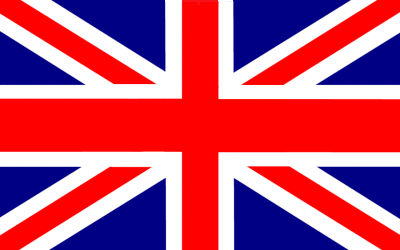 03/01/2023
Good hotel
Very clean everywhere. Bedrooms adequate. Plenty hot water. Shower powerful. Beds very comfortable. All inclusive means food all day. We could always find something good to eat. Plenty of choice. Reception staff were excellent. All staff were great especially Jina in the dining room. Pool was cold. Plenty sun beds however some are in the shade because of time of year. Very close to the beach. Only a short walk to the centre.
velvety
4/5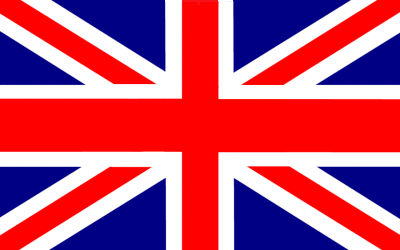 30/11/2022
Xmas 2022
I have just got back last night after spending 2wks at this hotel... Even though I think this hotel could improve on a few things overall I think all the staff do an amazing job, they are all so friendly & all work extremely hard... When I looked at reviews for this hotel I wasn't expecting much from the hotel but when I arrived I was pleasantly surprised, our room & balcony was spacious & it was kept very clean by hotel cleaner she was a lovely lady, We stayed in room 2008, it got the sun all day on balcony...

Food was good, we always found something to eat but we aren't fussy eaters but did hear lots of guests wasn't happy with the food, When hotel was quiet the food was lots better but did notice when hotel got busy the food went downhill just a bit, in my personal opinion I believe it's because they isn't enough staff to keep up when hotel is busy...

We don't sit around pool all day but if we wanted too we would have to fight for a bed in the sun haha, guests putting there towels down on beds then going for there breakfast, we read on info booklet we got when arrived that wasn't allowed but it clearly was ... Overall we thought the hotel was good & we would visit this hotel again... We paid for all inclusive & it was very cheap holiday & for a 3* they is nothing we personally can complain about... In my opinion you get what you pay for & for what we paid we got more than expected...
588downc
5/5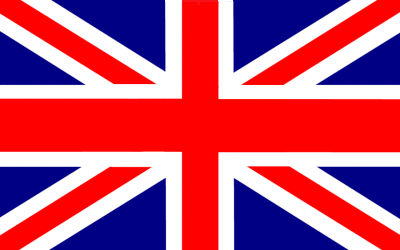 01/01/2023
Great Hotel
Booked this hotel last minute and reading reviews here we were not expecting a lot but it is fantastic... Clean rooms, sunny high floor as requested. The friendliest staff I think I've ever met in a hotel. Entertainment lads were funny and made us laugh constantly.Food was good. Always found something. Drinks plentiful. Gorgeous sangria and vodka slushes. Nice pool area. Couldn't fault it one bit! Except the freezing pool! Brilliant place to stay! Would visit again.
anyam203
5/5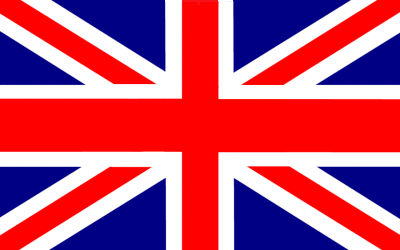 27/11/2022
Really enjoyed
We stayed at Chatur caleta from 20th to 31st August. Before departure we were informed that the roof top was under renovation. We weren't that put out, has we wouldn't have used anyway. Although we were all inclusive, but we tend to eat out some evenings. It's nice to see what's out there, and try different cuisines. We travelled has a family and our 4 children always found something of their taste in and at the snack bar they liked. The staff were wonderful and very attentive.The rooms were spacious and very clean.
We did find that has we had two adjoining rooms and we were making the sofa beds and setting them back up.The cleaners were not changing the sofa beds and only leaving two towels. We stopped making them. There are two entertainment staff, who were amazing with our little boy Jacob.They worked hard to keep him amused everyday, He attended kids club, doing craft, arranging a party for a guest, even having his breakfast and lunch at their table.
They communicated through Google translate. But it worked.our granddaughter had a birthday whilst there and a birthday cake was left in our room for us. On departure we were given a courteous room, with clean towels. The Chatur caleta is under renovation, this did not affect our stay. is a place we would return to.
When renovation is finished, it will be amazing. The pools have a life guard, who will tend to any cuts or scratches or falls. The beach is approximately 10 minutes away, ours fed the chipmunks. We went to the aqua park, which was a good hour away by coach, with weather being hot, would recommend plenty of sunscreen, has there is no shelter. We had a lovely time. Thank you to all staff x
Billy r
5/5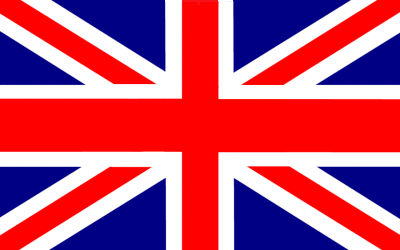 September 5, 2022
Outstanding!
"We rated this hotel, very good staff, food nice, gym ok… thumbs up, close to beach, the entertainment was really good for kids, rooms kept clean, the staff do anything to make your holiday the best! Defo coming back again."
Yaynee
5/5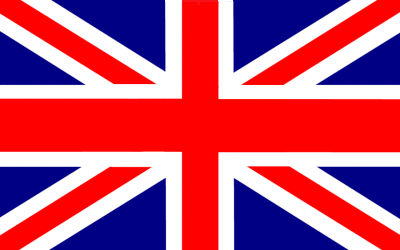 August 24, 2022
«My partner and I stayed for 3 nights and we were right to book this hotel. Quality price related, was the best in the area, all-inclusive perfect, to put something down perhaps that soft drinks and wines were not good at all, however there was a large buffet, if you did not like something there was much more to choose from ... »
Fran M.
10/10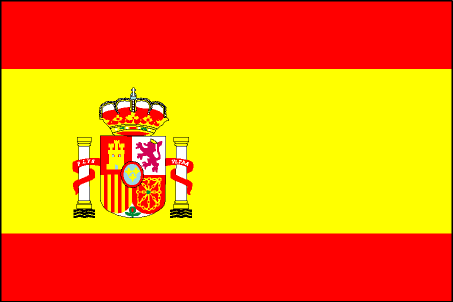 May 14, 2020
«All the staff are very nice and very professional, they are always ready to assist you with a smile and detailed oriented, they make your stay fun and familiar. They all form a great team, their director Isidro, those responsible for catering Juan and Antonio and all their employees. The rooms adapted for disabled people are very spacious and well equipped. Good common areas and perfect cleaning. The meals are varied, of good quality and well presented. WE RECOMMEND AND WE WILL COME BACK SOON. "
j0semanuel1957
5/5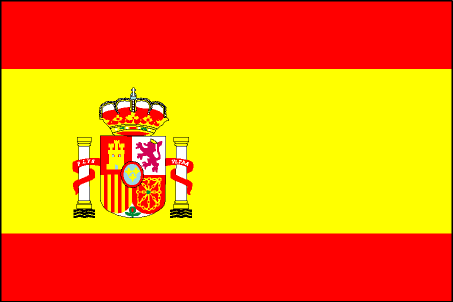 March 2020
HOTEL CHATUR COSTA CALETA ***
Avda. Alca. Juan Ramón Soto Morales S / N 35610 Caleta de Fuste (Fuerteventura)
Telephone: +34 928 547 550
How to get here